Effectively Treat Skin Conditions without Surgery
Radiant™ Aura was designed to bring non-surgical treatment options to office-based dermatology practices to treat non-melanoma skin cancer and keloid scarring. The small, easy-to-position radiation therapy system delivers non-invasive treatments and is perfectly suited for sensitive, hard-to-reach areas on the head and neck.
Bring Radiation Therapy into Any Dermatology Office
Radiant Aura was designed to be moved around the clinic and doesn't require expensive room installations or modifications. The unit's small footprint accommodates a busy treatment room. Its low energy and short exposure times require less shielding compared to higher energy systems, which means start-up and maintenance costs are within reach to easily expand your dermatology practice.
Non-Surgical Treatments for Skin Cancer
Traditionally, skin cancer is treated with Mohs surgery. Radiant Aura allows non-surgical, superficial radiation therapy to be delivered in the dermatologist's office for basal cell carcinoma and squamous cell carcinoma when surgery is not an option.
RADiant™, Radiant, and RADIANT are used interchangeably to represent the same product.

REQUEST MORE INFORMATION
Learn more about Radiant Aura and how you can bring radiation therapy to your dermatology practice.
Designed for Dermatologists
Dr. Steven Davis, medical director of The Dermatology & Laser Center of San Antonio, with the experience of more than 25,000 skin cancer operations, chose Xstrahl's Radiant system. Watch Dr. Davis describe the advantages of the system.

HAVE A QUESTION?
Find answers to commonly asked questions about the Radiant Aura system.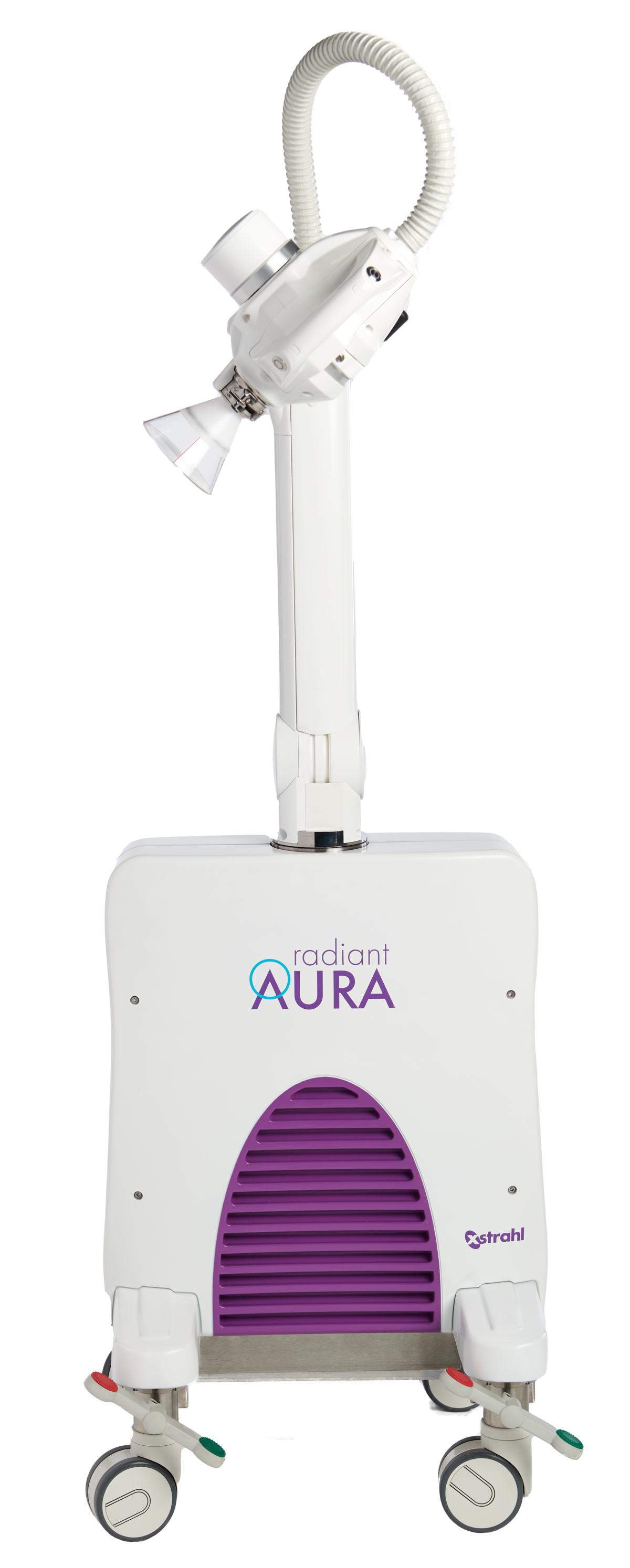 Expand Your Treatment Armamentarium for NMSC with Minimal Start-up Costs
Find out more about why Xstrahl will work tirelessly for you

Interested in Learning More?
Find out how you can implement cost-effective radiation treatment in your practice quickly and easily.