Visit us at the 2023 VCS Veterinary Cancer Society Annual Meeting
October 12-14, 2023 in Reno, Nevada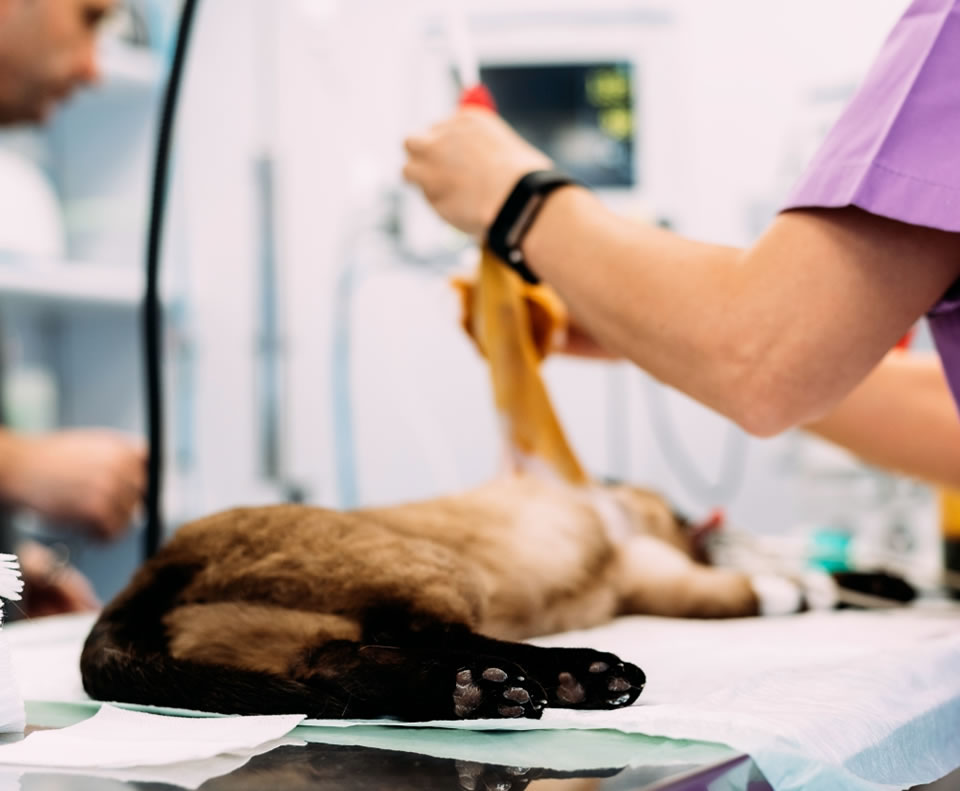 Expand your Veterinary Practice with Radiation Therapy
RADIATION THERAPY FOR ANIMALS
Deliver Effective Radiation Therapy with Value & Ease
Multi-Modality Approach
Radiation after surgery can improve outcomes for cancer treatment.

Cost Effective
Relatively low capital and service expenses compared to linac-based IMRT.

Easy Treatments
Compact and ergonomic systems
simplify treatment workflow.
Use Radiation Therapy in Cancer Treatment
For nearly 30 years, veterinary practices have been using radiation as an important modality to treat cancer and reduce symptoms in companion animals. In certain tumors, the goal of using radiation therapy is to eliminate any cancer cells that may remain following surgery. Radiation therapy is typically used in conjunction with chemotherapy, immunotherapy, and other targeted therapies, for both curative and palliative purposes. Although the standard of care is intensity-modulated radiation therapy delivered with a linear accelerator, these treatments are very expensive. Low-energy orthovoltage treatments offer similar outcomes at a fraction of the cost.
Treat Arthritis and Ease Pain
Many animals suffer from arthritis and joint pain – in particular, some estimates suggest up to 20% of dogs experience these conditions and a reduced quality of life. Although there are surgical and pharmaceutical options to treat these conditions, experimental studies have shown that radiation can decrease joint inflammation. One study demonstrated that a single low dose of radiation therapy (10 Gray) may have a short-term benefit in dogs with elbow osteoarthritis. This is similar to the evidence supporting the use of radiation therapy in horses with orthopedic disease.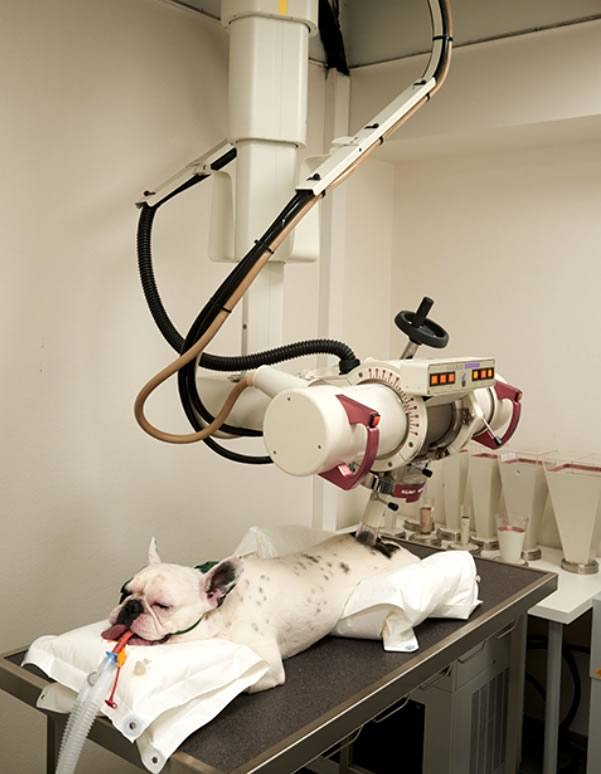 Xstrahl 300 at Eiffelvet in France
Xstrahl in Action in Veterinary Medicine
Xstrahl 150 & Arthroses in Dogs
In their study "Röntgenreizbestrahlungen bei 60 Hunden mit Osteoarthrosen," A.-Ch. Voss & I. Heuschmann aimed to evaluate efficiency and practical performance of radiation therapy in dogs with arthroses. The fractionation with 1 Gy per session to 6 Gy total dose within 3 weeks led to very good results in the treatment of painful arthroses in dogs.
Xstrahl 200 & Pituitary Tumors
In their study "Effektivität der Strahlentherapie in der Behandlung von hypophysären Tumoren bei 13 Hunden, " Simona Mayer-Stankeová et al. aimed to evaluate the effect of radiation therapy for treatment of large pituitary tumors and pituitary-dependent hyperadrenocorticism in dogs. Improvement of neurological symptoms occurred in all treated dogs and the reduction of the tumor size was seen on the repeated CT scans.
Additional Publications
See what's new in veterinary care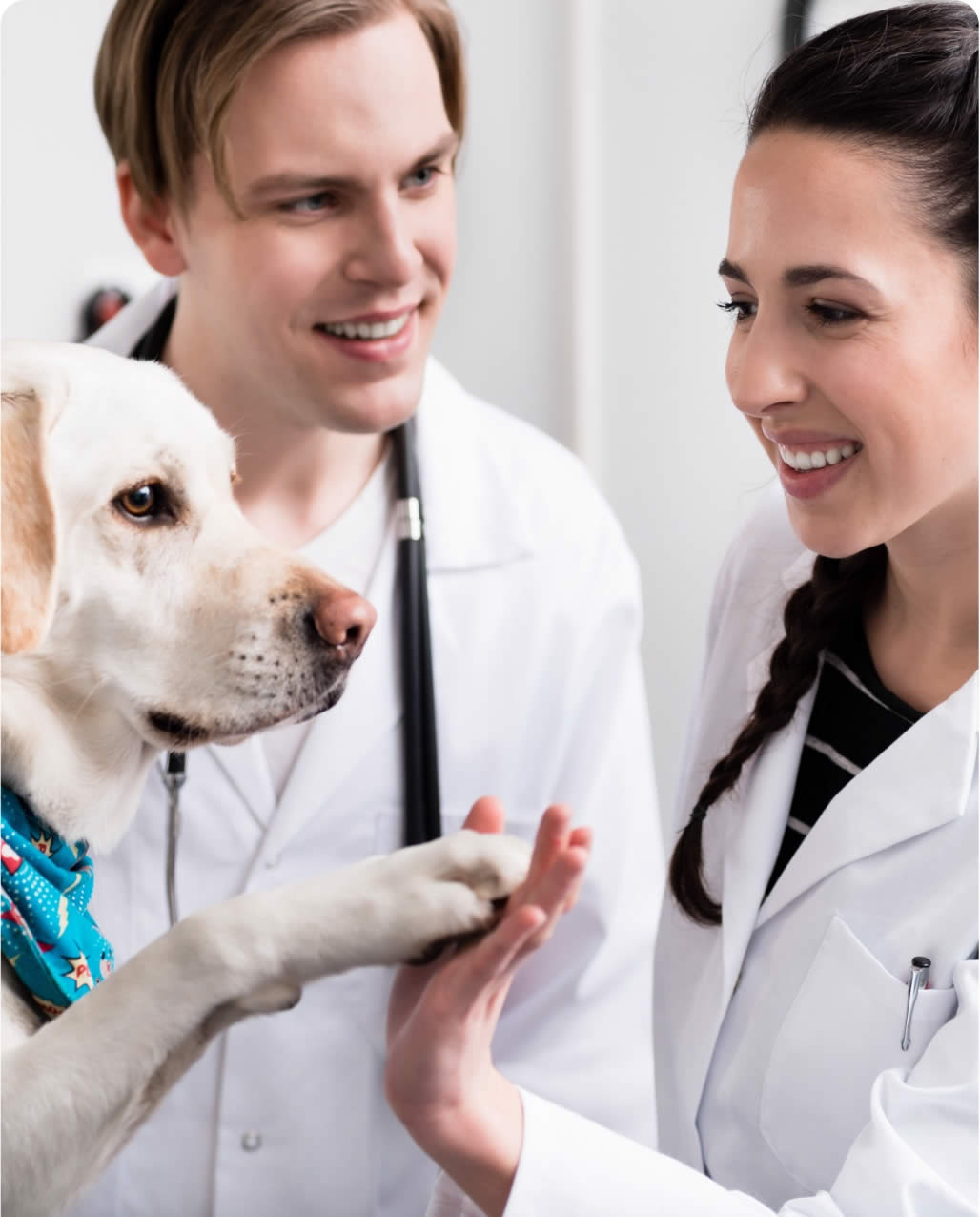 Find out more about why Xstrahl will work tirelessly for you