Rotating Gantry and Image Guidance Delivers Homogeneous Dose
XenX improves the dose accuracy of in vitro experiments and irradiating specimens by replacing the fixed X-ray source, which can result in beam attenuation and uneven dose distribution to the cell suspension, with a 360 degree rotating gantry. The rotating gantry enables irradiation from above and below the stage and ensures that a uniform radiation dose to all suspended and adherent cells. XenX improves targeting accuracy by utilizing a portal imaging camera and X-ray microbeam technology to acquire an image of the specimen resulting in visualization and validation of the target.
Enhanced Imaging & Dose Planning Advances Research Capabilities
Unlike standard cabinet irradiators, XenX includes a portal imaging camera to acquire an image of the specimen resulting in visualization and validation of the target, providing the first step to image guidance. A fast simple dose calculator based on depth in tissue is also standard feature on XenX. The depth can be measured on the lateral portal image, and the treatment time will be calculated based on the measured depth, providing an additional level of automation.
Perform More Clinically Relevant Studies
An upgrade from a standard, fixed source, single planar X-ray cabinet irradiator, XenX allows investigators to deliver beams of radiation in a clinically relevant and translatable way. The ability to mimic clinical radiation practice in both in vivo and in vitro models allows for investigation of new research end points. Adopting clinical techniques like imaging, target localization, and avoidance of normal tissue toxicity will help you drive further understanding of radiation effects.

REQUEST MORE INFORMATION
To learn more about XenX and how Xstrahl can you meet your research goals, contact your local Xstrahl representative.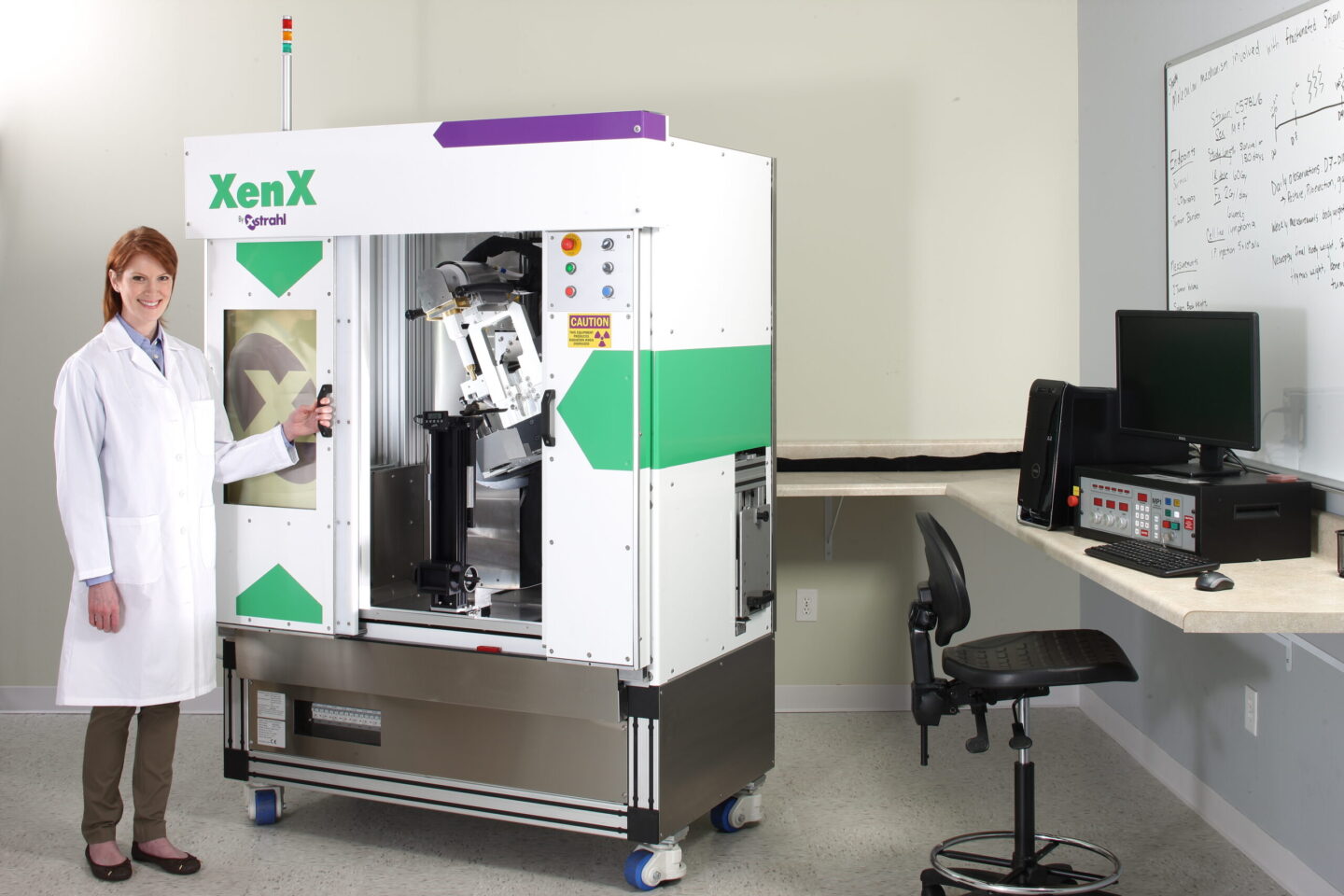 Move Beyond Fixed Source, Single Planar Irradiators
Find out more about why Xstrahl will work tirelessly for you

Interested in Learning More?
Find out how you can implement cost-effective radiation treatment in your practice quickly and easily.