Delivering Pinpoint Accuracy for Superficial Treatments
The Xstrahl 100 low-energy X-ray system provides treatment for non-melanoma skin cancer, such as basal cell and squamous cell carcinomas, and benign skin conditions, such as keloid scarring. The low energy means pinpoint accuracy, so healthy skin isn't affected. You can also move Xstrahl 100 for maximum flexibility.
Designed for a Positive Patient Experience
The flexibility of the Xstrahl 100 also provides less stressful treatments for patients. Thanks to its unique design, the treatment is also pain-free, with no surgical scarring. The fast treatment is more convenient for many patients, while being highly effective against many superficial skin conditions.
Intuitive and Comprehensive Workflow
The Xstrahl 100 together with the Concerto treatment console provides for a turnkey workflow to develop and deliver superficial treatments. All aspects of the treatment are planned and recorded including each treatment field with the dose delivered.
Integrated Physics Console Simplifies Daily Workflows
The Xstrahl 100 configuration and calibration of each applicator is driven from a separate console, Fisica, ensuring that critical machine data is secure. Physician and therapist access is limited to planning and delivering patient treatments, reducing the complexity of daily workflows.
Includes Connectivity to Leading 3rd-Party Software Systems
Modern radiation therapy equipment must be able to give users the ability to communicate with information systems and other software in the department to ensure full traceability throughout a patient's treatment. Using XBridge, Xstrahl provides integration to both Varian Aria® and Elekta MOSAIQ® to enable the import of patient demographics and export of treatment reports.
Calculate and Run Protocols using XBeam
If you need to calculate and run protocols and export therapy plans for exposures, we have made this easy to do with all of Xstrahl's clinical systems. Once you specify the depth dose data and dose rate information, an optional software tool (XBeam) calculates the base for exposure. The resulting protocol shows all relevant information for planning, significantly simplifying the standard workflow.

REQUEST MORE INFORMATION
To learn more about the Xstrahl 100, and how you can bring superficial radiotherapy to your clinic, contact your local Xstrahl team.
Radiation Therapy for Skin Cancer
Australia has one of the world's highest incident rates for skin cancers, with 2 out of 3 developing skin cancers in their lifetime. Learn why Just Skin Treatment Clinic chose Xstrahl 100 Treatment System to treat NMSC.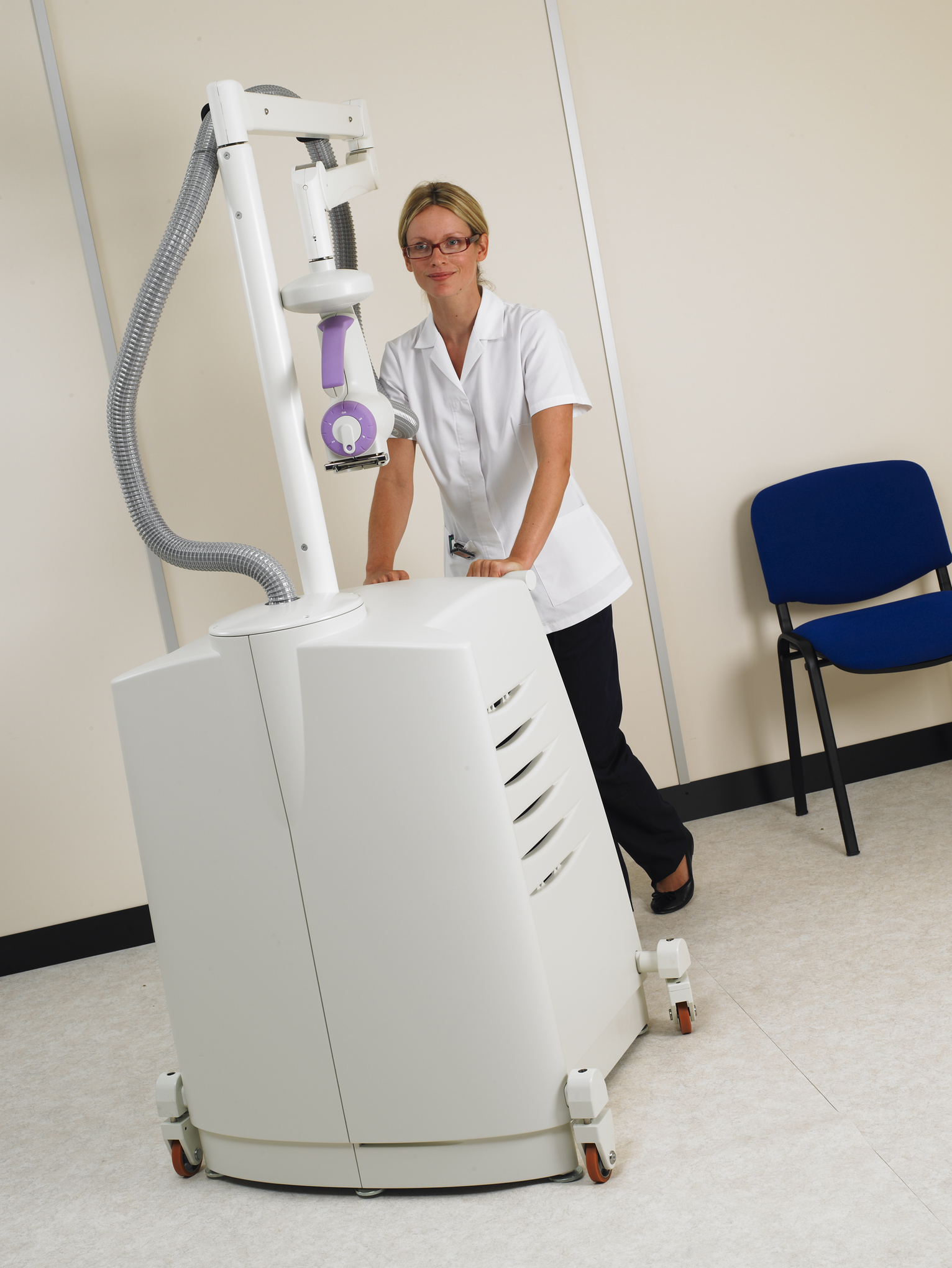 Deliver Accurate and Easy Treatments that Provide Patient Comfort
Find out more about why Xstrahl will work tirelessly for you

Interested in Learning More?
Find out how you can implement cost-effective radiation treatment in your practice quickly and easily.