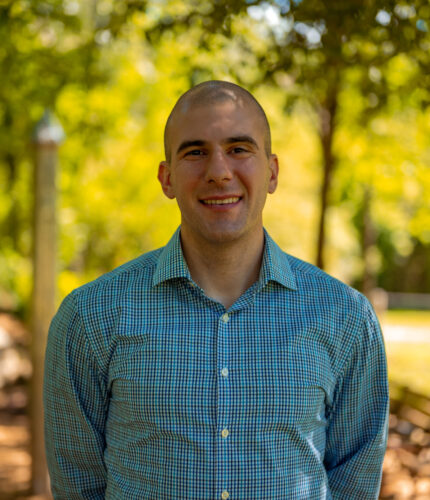 All of the systems and software that we provide here at Xstrahl are made possible by our highly skilled and passionate staff. Our research customers continue to speak highly of our efficient, easy-to-use software, and how it's a key piece of making their research successful. It's part of what makes our research systems the technology of choice for preclinical radiation researchers and SARRP the most widely used system in published studies about image-guided radiation. One person behind the scenes making this possible is Paul Tsouchlos, Product Development Engineer, who has been part of our team since 2015.
What do you do at Xstrahl?
In the day-to-day as a Product Development Engineer, I manage a small team of developers as the Certified Scrum Master and do a large amount of development work on our Life Science software. I also review a lot of other people's code, manage external vendors, manage contractors, and make design decisions for our Life Science software. As you can imagine, this role requires a lot of time at my computer, but thankfully I have a unique set up at the office due to the demands of my work. I have a very powerful computer to handle compiling and writing code, and a desk that allows me the option to stand during the day, which is a big help.
What's the best thing about your job?
I love solving challenging problems and interesting design problems. It's so rewarding to solve them, and to provide customers with software that works well. It's an honor to equip cancer researchers with the tools they need, and to get the feedback that our software is a joy to use. That is my goal with the software I write: to make it a joy to use for our customers.
What's the weirdest job you ever had before working here?
I was fortunate to cross paths with Xstrahl, as this was my first "real" job in terms of a career. Previously, I've done odd jobs here and there, but nothing out of the ordinary –  yard work and an occasional piano lesson.
What can you be found doing outside of work?
I have a wide variety of interests and have dabbled in many hobbies (perhaps too many). I love the outdoors, working out, writing open-source software, creating art, playing music, and playing games – virtual and in person. Most importantly, I'm heavily involved in a volunteer ministry where I give of my time to speak to people and offer words of encouragement and hope during the difficult times we all live in.