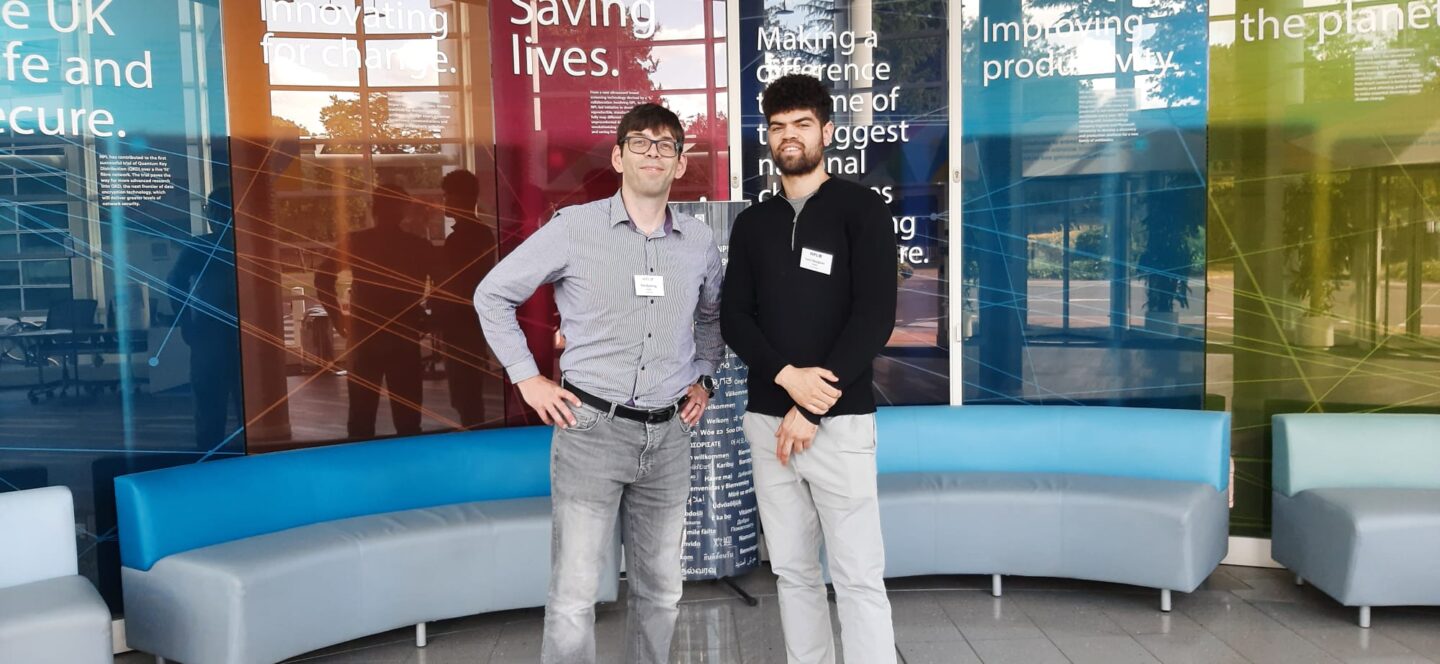 We are delighted to introduce the newest members of our radiation research division: Tim Devling and Levi Vaughan, who we welcome to the company working out of our UK office. Xstrahl has been committed to advancing research excellence for more than a decade, and Tim and Levi will both be helping with our market development activities as we continue to expand and grow. We invite you to learn a little more about their background, responsibilities, and what attracted them to Xstrahl.
What did you do prior to joining Xstrahl?
Tim: Before pursuing my science education and career, I had many odd jobs over the years – everything from farming, outdoor work, and even extracting parasites from cows. After university and working in various labs, I did my PhD at the University of Dundee in Scotland, which you may have heard of for its famous jam. My research focus was on cancer biology, particularly cancer treatment and cancer imaging. Prior to joining Xstrahl, I worked for a start-up company that was pioneering new cancer imaging technologies.
Levi: Before I started working for Xstrahl I was boxing and doing personal training. I studied biological sciences at Bristol university, with a focus on molecular genetics and ocular biology. My dissertation involved designing a protein that can deliver DNA to embryonic retinal cells, with potentially applications to combatting generative retinal diseases. I'm excited to work with the team here, who share my passion for science and research.
Why did you want to work at Xstrahl?
Tim: Xstrahl has a strong reputation, especially with SARRP (the Small Animal Radiation Research Platform). A lot of my friends and colleagues were using Xstrahl systems in their work, so I was already familiar with the company. Once I had the opportunity to meet some of the team, I was really impressed by the combination of enthusiasm and knowledge. Plus, the whole ethos and mission of Xstrahl is great. It was clear to me that I wanted to be a part of it. I have been collaborating closely with our applications and engineering teams since I arrived, and I appreciate how the people here really go the extra mile to support our customers. It's amazing to see.

Levi: To be a part of a team helping to fight against cancer really attracted me. I was impressed to see a company whose technology is being used at top-tier institutions in the UK – like Cambridge, Oxford, and UCL. My goal was to find a career path where I could combine business with science, and Xstrahl seemed like the perfect place to do that. I'm looking forward to doing work that keeps me engaged with science and the research community. Now that I'm part of the team, it has really been inspiring to see the knowledge of our staff and the science behind Xstrahl's technology.
What is your role at Xstrahl?
Tim: I'm the Life Sciences director, so I'm overseeing the division that provides researchers with our SARRP and cabinet systems. On a regular basis, I'm working with our UK and US life science teams, our global distributors, and other departments within Xstrahl to continually think about how we can best support radiation researchers.
Levi: My focus is primarily on our CIX cabinet line right now. I help identify organizations that would most benefit from one of our X-ray cabinets, and build and maintain relationships with our users to help further support them.
What can you be found doing outside of work?
Tim: I'm either very high or very low. By that, I mean I'm often either up in the mountains or down by the lake. I live near the Lake District, and I love being outdoors. I also often have my hands full with my two beautiful children, who, as I'm sharing this, are running around outside right now causing trouble.
Levi: You can most likely find me in the sauna or stream room. I'm a bit addicted. That's where I spend a lot of my time after training in the gym. Other than that, I love exploring new places. The next place on my list to explore is Edinburgh. I've been all over the UK and the tour will continue! So, you can find me either training or exploring.
If you're motivated to work for a company that positively impacts patient care and advances research worldwide, we're always looking for top talent to join us. Visit our Careers page to learn more.