Radiant™ Aura Receives U.S. Food and Drug Administration (FDA) 510(k) Clearance
Expands office-based treatment options for millions of non-melanoma skin cancer (NMSC) patients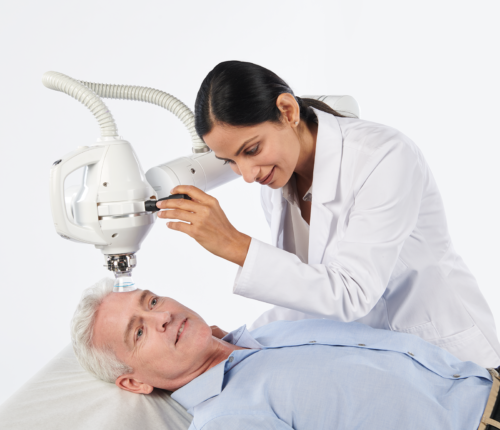 Xstrahl, a global leader in the delivery of superficial radiation therapy devices and preclinical radiation research systems, announced its Radiant™ Aura treatment solution has received U.S. Food and Drug Administration (FDA) 510(k) clearance. With advanced features for expanded clinical use, simplified patient positioning, and additional patient comfort, Radiant Aura brings radiation therapy to NMSC patients in any dermatology office.
"We developed Radiant Aura to deliver both electronic brachytherapy and superficial radiation therapy in order to give dermatologists multiple treatment options for their NMSC patients," said Adrian Treverton, CEO of Xstrahl. "Low-dose, X-ray based therapy gives dermatology practices a non-invasive treatment option for patients when surgery is not possible, contraindicated, or simply not preferred due to cosmetic concerns. Radiant Aura is the new generation of Radiant systems and has had multiple upgrades based on our early users' experience and recommendations," he added.
Incidences of skin cancer continue to rise worldwide, with 5.5 million cases diagnosed per year in the United States alone. While many patients with basal cell carcinomas or squamous cell carcinomas have superior results with surgery, some patients may be on blood thinners or have other co-morbidities that make surgery a less suitable treatment option. Radiant Aura provides a treatment option that reduces discomfort, scarring, and downtime for this particular sub-group of patients.
Radiant Aura is the smallest, office-based radiation therapy device for dermatology practices available on the market today. Built in very close collaboration with clinical users, Radiant Aura offers an extended range of motion, one-handed manipulation, and easy maneuverability due to an entirely re-engineered treatment arm, including a new telescopic treatment head. Patient set-up is very smooth with a simple applicator and filter insertion and removal process, and electromagnetic brakes lock movement for greater patient safety. New 2.5cm, 5cm, and 8cm applicators are also now available for more conformal radiation delivery.
Board-certified dermatologist and Mohs surgeon, Dr. John Q. Binhlam, from Advanced Skin & Laser Center in the Nashville, TN area, took part in the evaluation of the new system. Dr. Binhlam said that he added radiation therapy to his practice in order to provide more treatment options for his skin cancer patients. "The first patient I treated using Radiant was not a good candidate for surgery because he was an elderly gentleman who had multiple squamous cell carcinomas of the nose, forehead, and cheek that would have been deforming had surgical removal been performed for all of the lesions. His radiation therapy treatment occurred in short 10-15 minute sessions and the skin cancers responded very favorably," Binhlam explained. "Although there were a few radiation therapy equipment vendors to choose from, we partnered with Xstrahl because the company has a long history in radiation therapy devices and a strong record of commitment to developing high quality products using low-dose, X-ray based therapy," he added.
Radiant Aura is available for immediate delivery.
# # #
To learn more about Radiant Aura, visit www.radiant-therapy.com
About Xstrahl
Xstrahl is a medical technology company that designs radiation delivery devices to support clinical teams and cancer researchers. For more than 25 years, Xstrahl has been shaping the development of superficial and orthovoltage radiation therapy and advancing preclinical radiation research. Xstrahl systems are in operation at more than 700 treatment and research facilities worldwide. RADiant™, Radiant, and RADIANT are used interchangeably to represent the same product. Authorized for sale in the U.S. only.