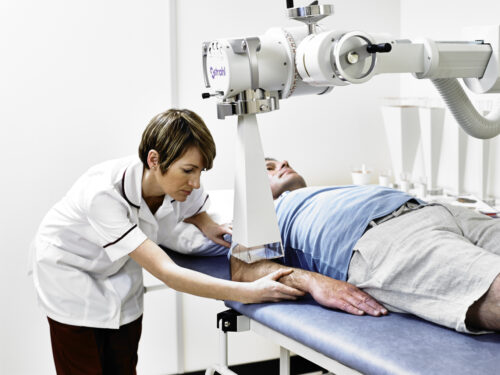 New Cross Hospital, based in Wolverhampton, England, recently announced the installation of the Xstrahl 200 radiotherapy system to treat skin cancer and gynecological cancers. More information is available online at the BBC.
The hospital staff described how this installation is part of a 6-year replacement program, which will help to modernize the program and help bring "significant" pain relief to patients. The entire team at Xstrahl is proud to help New Cross deliver outstanding patient care across the Black Country region of the United Kingdom.
Xstrahl 200
The Xstrahl 200 is a low-energy X-ray based treatment system for radiotherapy. It has a kV range of 20-220kV and is much more compact and cost efficient compared to traditional linac-based radiation therapy. It can be used to treat non-melanoma skin cancer, palliative care, and benign conditions including keloid scars, Dupuytren's disease, and more. You can learn more about the Xstrahl 200 here.