ESTRO 2020 Online Congress, 28 November – 1 December 2020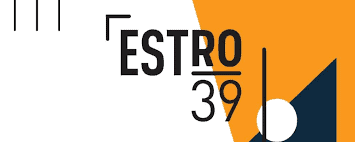 Over the past months, ESTRO has been monitoring the evolution of the travelling restrictions linked to the COVID-19 pandemic. The uncertain forecasts for the next months have led the Board of Directors to re-think the concept that was imagined for our congress. Therefore, it is confirmed that ESTRO 2020 will take place from 28 November – 1 December 2020 in a fully digital setting.
Times of crisis are also times to bring forth innovation and change, and our goal is to harness this opportunity and provide our community with a diverse and engaging virtual experience.
Thanks to the digital platform, all registered attendees will be able to access the event in a new format with content accessible before, during and after the actual Congress:
Digital pre-congress Sessions – These sessions will take place digitally as a build up to the ESTRO 2020 congress. A detailed calendar will be published in September.
Online congress sessions – Attendees will be able to access the full scientific programme via a new and dedicated digital platform. Q&A and polling software will enable interaction with the speaker
Webcasts – following the event, the sessions' webcasts will be available on the MyESTRO portal to all registered participants.
A Virtual technical exhibition, will take place during ESTRO 2020: the industry partners will be showcasing products and novelties, and will propose digital satellite symposia.
Learn more and register here.