ASDS 2020 Virtual Meeting, 9-11 October 2020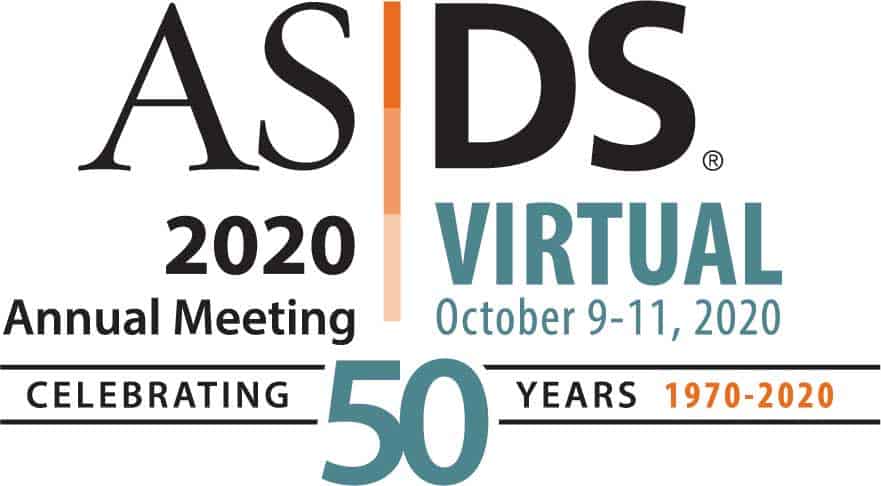 Join us for the ASDS Virtual Annual Meeting, poised to be the most unique, innovative, impactful and memorable meeting yet with all the interaction, education and fun the meeting is known for as we celebrate the Society's 50th Anniversary.
Four tracks that include the popular ASDS plenaries:
Cosmetic Dermatologic Surgery
Skin Cancer / Reconstruction
Practice Management
General Dermatology / Advocacy / Other
• LIVE content including sessions with faculty Q&A and fun networking events!
• Listen and view oral and e-Poster abstracts.
• Diverse perspectives from world-class faculty.
• Learn the latest innovations and advanced-level techniques.
• Discuss the pandemic and cultural climate impacting the specialty.
Learn more and register on the ASDS website.