Clinical Roundtable
Illuminating the Path: Advancing NMSC Treatment with Superficial Radiation Therapy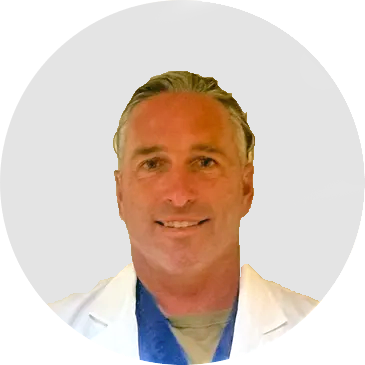 David Greene, MD
Radiation Oncologist, DermRay
Wednesday, December 6, at 6:30 PM
Mastro's City Hall Steakhouse
6991 East Camelback Rd
Scottsdale, AZ 85251
Hosted by Kelly Withers
602-509-4990
Effectively Treat Skin Conditions without Surgery
Radiant™ Aura was designed to bring non-surgical treatment options to office-based dermatology practices to treat non-melanoma skin cancer and keloid scarring. The small, easy-to-position radiation therapy system delivers non-invasive treatments and is perfectly suited for sensitive, hard-to-reach areas on the head and neck.
Bring Radiation Therapy into Any Dermatology Office
Radiant Aura was designed to be moved around the clinic and doesn't require expensive room installations or modifications. The unit's small footprint accommodates a busy treatment room. Its low energy and short exposure times require less shielding compared to higher energy systems, which means start-up and maintenance costs are within reach to easily expand your dermatology practice.
Non-Surgical Treatments for Skin Cancer
Traditionally, skin cancer is treated with Mohs surgery. Radiant Aura allows non-surgical, superficial radiation therapy to be delivered in the dermatologist's office for basal cell carcinoma and squamous cell carcinoma when surgery is not an option.
RADiant™, Radiant, and RADIANT are used interchangeably to represent the same product.
Radiant can be the solution for you & your patients
Start-up Costs Within Reach
Radiant Aura provides dual modality capabilities in one unit, with flexible packages to enhance your treatment services at an affordable cost. Xstrahl is invested in your success.
You and your patients may prefer a non-invasive option
Radiant Aura expands your options for patients who are not candidates for Mohs or prefer a non-surgical approach.
If your patients keep asking, "Is there another option besides surgery?" you'll be able to support them with Radiant Aura dual modality radiotherapy treatments. Radiant Aura could also be ideal for patients who are concerned about their appearance and routinely get dermal fillers or other cosmetic treatments and don't want to worry about possible surgical scarring.
Radiant Aura is ideal for patients:

With a history of adverse events associated with surgery such as wound healing

With lesions located in areas that may be difficult for surgery or closure, such as the scalp

When functional deficit may be a concern such as around the mouth or back of the hands

With contraindications for surgery such as anti-coagulants

REQUEST MORE INFORMATION
Find out how you can implement cost-effective radiation treatment in your practice quickly and easily.
Dermatologist's Perspective
Radiation Treatment for Skin Cancer:
A Non-Surgical Alternative
"Our Xstrahl RADiant System does both Superficial Radiation Treatment (SRT) and Electronic Brachytherapy (EBT). Patients can expect to be in the office about 15 minutes. We get the patient ready, mark the area to be treated, and place the treatment cone flat against the skin. Once that has been done, Dr. Davis administers the radiation. The treatment generally lasts about 1 to 2 minutes."
Radiant Aura: Non-Surgical Skin Cancer Treatment
Radiant Aura is the first dual modality surface radiation therapy system offering a non-surgical treatment alternative that's smart, simple and successful—for your patients and your practice. Watch the video to learn more about how our Radiant Aura system can help your practice.

Find answers to our commonly asked questions about Radiant Aura at our Physician FAQ.

Interested in Learning More?
Find out how you can implement cost-effective radiation treatment in your practice quickly and easily.